Annual Branch Meeting
with
Pamela Beer, Artist and Program Director of Women Painters of Washington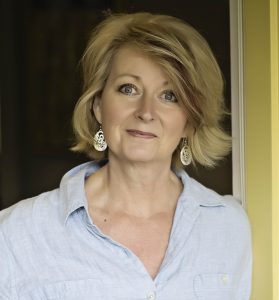 Saturday, May 18, 2019 – 9:30am
Executive Inn by the Space Needle
(formerly Best Western Plus Executive Inn)
200 Taylor Ave North
Seattle, WA 98109

Pamela Beer, artist and Program Director of Women Painters of Washington, will discuss the history of that organization, the artists, and the organization's direction. She will illustrate her talk with representational samples of women artists' works, many of which have appeared in the Women Painters of Washington
Gallery in the Columbia Center.
We hope to introduce our first community college scholarship recipient and hear briefly from the UW students who we sponsored to attend NCCWSL in 2018.
We will also conduct our Annual Meeting on May 18th. We will be voting on new officers for co-President, Programs Chair, and Secretary and we will also be voting on proposed revisions to our Bylaws
Book Exchange at the May meeting! Bring a book to pass along and/or take a book to enjoy!
Come Join Us!
Location: Executive Inn by the Space Needle, 200 Taylor Ave North, Seattle, WA
Cost: $15 inclusive – No charge for full-time students or matriculated students with corresponding student ID (reservations still required)
Menu: Hot breakfast buffet including breads, fruit juice, freshly brewed coffee, decaffeinated coffee, and tea.
Parking: Free in hotel garage (sign the book at the front desk). Paid parking can usually be found on the street. Parking is free around the hotel after 6pm.
Reservations required
Reservations required by Friday, May 10th.

To reserve your place, send an email to:  RSVP@aauw-seattle.org
---

Upcoming Programs – Save the Dates!
2018-2019 Seattle Branch AAUW Programs
Saturday, May 18, 2019, 9:30 am – Annual Meeting with Pamela Beer, President of Women Painters of Washington at the Executive Inn by the Space Needle.
Saturday, September 8th, 9:30am – DeLancey lane, AAUW-WA College and University Outreach
Saturday, October 20, 2018, 9:30 am – FairVote WA at Best Western Executive Inn.
Saturday, November 10, 2018 – FREE Program – Humanities Washington Speaker Dr. Anu Taranath on Not Just For Kids: How Children's Books Inspire Bold Adult Conversations at Third Place Commons in Lake Forest Park. This program is sponsored by Humanities Washington and hosted by AAUW Seattle and Edmonds SnoKing Branches.
Saturday, December 15, 2018 9:30 am – Annual Holiday Program at Seattle Yacht Club with Fourcast a cappella chorus.
Saturday, January 19, 2019, 9:30 am – Jessica Supinski, Title IX Educator & AAUW Grant Recipient at the Best Western Plus Executive Inn.
Saturday, February 9, 2019, 9:30am – cancelled due to weather – Michelle Meriweather, President of Urban League at the Executive Inn by the Space Needle.
Saturday, March 16, 2019, 9:30 am – Immigration and Refugee panel led by AAUW member Barbra Spraker at the Executive Inn by the Space Needle.
Wednesday, April 17, 2019, 7:00 pm – Scholar Recognition with Marina Gillert from Blue Origin at the Executive Inn by the Space Needle.