Join us on Zoom
Wednesday, April 28th at 7:00PM

!
Scholar Recognition 2021
& Keynote Speaker Dr. Kelly Stevens

Free registration. To register online, click here.
Every year, we honor high school senior girls who excel in math, science, and technology. This year's celebration will be virtual as we recognize 36 young women from all over the Seattle area for their achievements. All the girls have sent in short videos of themselves and after the videos, we will have the opportunity to meet keynote speaker, Dr. Kelly Stevens.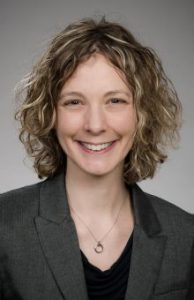 Dr. Kelly Stevens, Assistant Professor of Bioengineering, Lab Medicine, and Pathology at the University of Washington, will be speaking on Engineering Social Transformation. She will share more about her role in a network of academics where she calls on national funding agencies to address disparities in their support of Black researchers. She has written a recent paper in Cell, entitled "Fund Black Scientists."
Dr. Stevens' graduate research was funded by the National Science Foundation and in 2016, she was recognized as an outstanding scientist when she received the Wellcome Image Award.
Join us! To attend this free presentation, please register here.
..
---
 Stay home and stay healthy.
We will be meeting via Zoom for meetings in the near future.
---
Come Join Us for AAUW Seattle Branch Meetings!
Location: Executive Inn by the Space Needle (200 Taylor Ave N, Seattle, WA 98109
Cost: $15 inclusive. No charge for first-time visitor, full-time students, or matriculated students with corresponding student ID. Reservations required.
Menu: TBD
Parking: Free hotel garage parking (just sign the book at the front desk). Paid parking can usually be found on the street. Bus: #8 on Denny.
Reservations required.
To reserve your place, please send an email to: RSVP@aauw-seattle.org.
For all other event locations, click here for directions and parking.

Upcoming Programs – Save the Dates!
2020-2021 Seattle Branch AAUW Programs
Saturday, May 16, 2020, 9:30 am – Annual Branch Meeting with author Elise Hooper and Scholarship Winners at Executive Inn by the Space Needle, Seattle, WA Cancelled
Friday – Sunday, April 17-19, 2020 – AAUW Oregon-Washington Joint Convention, Heathman Lodge, Vancouver, WA, Cancelled
Saturday, March 21, 2020  – Michele Matassa Flores, Executive Editor of the Seattle Times, Cancelled
Wednesday, April 15, 2020, 7:00 pm – Scholar Recognition Reception at Executive Inn by the Space Needle, Seattle, WA, Cancelled
Monday, January 27, 2020 – AAUW State Lobby Day, Olympia, WA
Saturday, February 15, 2020, 9:30 am – Climate Solutions and the Power of Women with Gwen Hanson, MD at Executive Inn by the Space Needle, Seattle, WA
Saturday, January 18, 2020, 9:30 am – TBD at Executive Inn by the Space Needle, Seattle, WA
Saturday, December 21 2019, 9:30 am – Annual Holiday Program, at the Seattle Yacht Club, Seattle, WA
Saturday, November 2019 – 10:00 am – Five Women Warriors with Mayuri  Tsutakawa at Shoreline City Hall, Shoreline, WA
Saturday, October 19, 2019 -9:30am – Michelle Merriweather, at the Executive Inn by the Space Needle, Seattle, WA
Saturday, September 21, 2019 – 9:30 am – Evolution of Title IX with Amy Klosterman, Attorney and Consultant, at the Executive Inn by the Space Needle, Seattle, WA