Immigration and Integration Shared by a Panel of Immigrant and Refugee Women
Moderated by Barbara Spraker, AAUW Seattle Member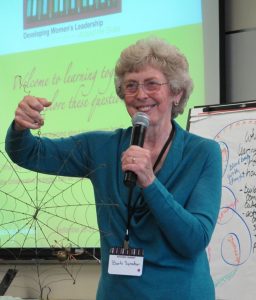 Saturday, March 16, 2019 – 9:30am
Executive Inn by the Space Needle
(formerly Best Western Plus Executive Inn)
200 Taylor Ave North
Seattle, WA 98109

Though we are bombarded daily by media articles about immigration, little is said about integration.  Our March program provides an opportunity to learn what it means to immigrate to this country, or arrive as a Refugee, and about the journey of integration once one is here.  Four women will share their personal stories of leaving their native countries and creating a new life in a very different culture.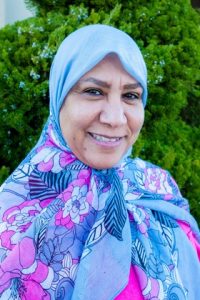 Risho Sapano, Founder and Executive Director of Mother Africa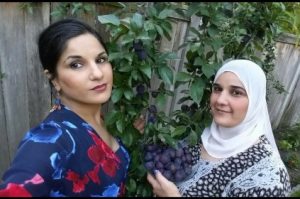 Zozan Shamdeen and Sheelan Shamdeen, Founders and Co-owners of Soozyeen Catering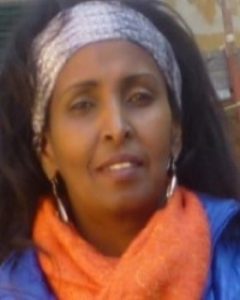 Samso Issak, Executive Director of Living Well Kent
Book Exchange at the March Meeting! Bring a book to pass along and/or take a book to enjoy!
Come Join Us!
Location: Executive Inn by the Space Needle, 200 Taylor Ave North, Seattle, WA
Cost: Meeting is FREE of charge, but reservations still required.
Menu: French buffet-Challah bread, egg battered and fried, served with warm maple syrup and orange spice syrup, fluffy scrambled eggs, hickory bacon, and roasted bay red potatoes served with fresh fruit juice, freshly brewed coffee, decaffeinated coffee, and tea.
Parking: Free in hotel garage (sign the book at the front desk). Paid parking can usually be found on the street.
Reservations required by Friday, March 8th.

To reserve your place, send an email to:  RSVP@aauw-seattle.org
---

Upcoming Programs – Save the Dates!
2018-2019 Seattle Branch AAUW Programs
Saturday, March 16, 2019, 9:30 am – Immigration and Refugee panel led by AAUW member Barbra Spraker at the Executive Inn by the Space Needle.
Wednesday, April 17, 2019, 7:00 pm – Scholar Recognition with speaker from Blue Origin at the Executive Inn by the Space Needle.
Saturday, May 18, 2019, 9:30 am – Annual Meeting with Pamela Beer, President of Women Painters of Washington at the Executive Inn by the Space Needle.
Saturday, September 8th, 9:30am – DeLancey lane, AAUW-WA College and University Outreach
Saturday, October 20, 2018, 9:30 am – FairVote WA at Best Western Executive Inn.
Saturday, November 10, 2018 – FREE Program – Humanities Washington Speaker Dr. Anu Taranath on Not Just For Kids: How Children's Books Inspire Bold Adult Conversations at Third Place Commons in Lake Forest Park. This program is sponsored by Humanities Washington and hosted by AAUW Seattle and Edmonds SnoKing Branches.
Saturday, December 15, 2018 9:30 am – Annual Holiday Program at Seattle Yacht Club with Fourcast a cappella chorus.
Saturday, January 19, 2019, 9:30 am – Jessica Supinski, Title IX Educator & AAUW Grant Recipient at the Best Western Plus Executive Inn.
Saturday, February 9, 2019, 9:30am – cancelled due to weather – Michelle Meriweather, President of Urban League at the Executive Inn by the Space Needle.