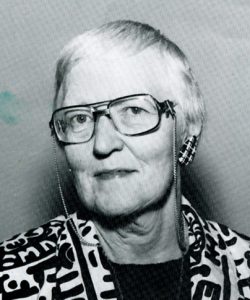 AAUW Seattle Branch is grateful to have been remembered in the will of longtime member Betty Carey, who passed away in 2006 at age 85.  The board manages the Carey Fund as an endowment, using the income and growth each year to support programs and activities that it believes Betty would have supported.
Betty E. Carey was born and raised in Seattle.  She graduated from Garfield High School and attended the University of Washington.  Due to her father's death, Betty had to leave college and start working to support her mother.  Betty was a "Rosie the Riveter" at Boeing during World War II.  She worked in the parts supply department until her retirement in1991 at age 70.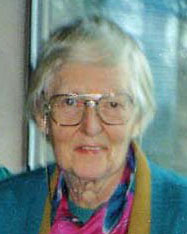 Over the course of her career, Betty trained many men to do jobs, enabling them to move up the ladder at a time when similar opportunities weren't afforded to women.  Betty had many interests outside of work and during her retirement.  She enjoyed cultural events, traveling, women's issues, politics, and the environment.  Betty loved AAUW and was very active in the organization, attending numerous interest groups, branch meetings, and state conventions.