2020 AAUW Seattle Scholarship Recipients
AAUW Seattle will be awarding $5,850 scholarships to Tybrenna Wilkins and Anna Nguyen. These two young women impressed the review committee as scholastically solid, resilient, community-minded, determined, and delightful applicants. We have confidence that they will get where they're planning to go, if finances permit. There is no doubt that our scholarship will make their college lives easier.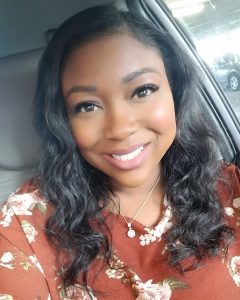 Tybrenna will graduate from Seattle Central College next year with a Bachelor of Applied Science in Dental Hygiene. She plans to apply to graduate school in Public Health and to open a mobile dental hygiene program for elementary schools.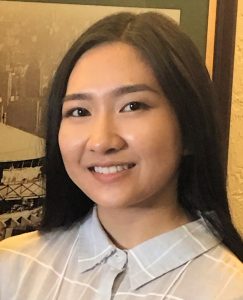 Anna, a 2019 graduate of South Seattle College and a renewing applicant, is in the class of 2022 at UW-Seattle, double-majoring in Public Health-Global Health and Sociology. She intends to eventually obtain a graduate degree in Public Health.
For more information about the scholarship, click here.
---
Tech Trek Postponed Until 2021
Due to COVID-19, AAUW National has canceled Tech Trek for 2020 and invited all selected girls to attend camp in 2021.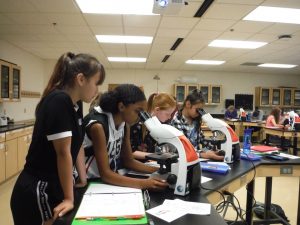 Tech Trek is an exciting week-long, residential, hands-on science, technology and STEM camp for girls currently in 7th grade who show promise in math science and/or technology.  At camp, girls live in college dorms and take classes from an excellent group of female scientists. The camp is designed to create interest, excitement, and confidence in young women.
All girls attending the camp are "sponsored" which means their way is paid by AAUW. The program is particularly focused to serve girls who might not otherwise be able to afford this kind of enrichment.
Canceling camp was not an easy decision, but the safety of the girls is the primary concern. AAUW has established a good fix, which is that girls selected for 2020 will be invited to attend camp in 2021 along with a new batch of 7th grade girls.
Seattle Branch received applications, interviewed, and selected four girls this year. Interviewing the girls was fascinating as we got together via Zoom, which worked out well for everyone during this time of social distancing. Thanks to Tonna, Maryanne, Leah and Fiona for being on the interview committee. All the girls were interesting in different ways and amazingly articulate for their age. All have been contacted about the change and are excited and grateful that they can still attend Tech Trek. We look forward to seeing them in camp next year.
Article on the Tech Trek Experience: https://seattle-wa.aauw.net/tech-trek/#Daily-Life
Want to learn more about Tech Trek in WA? Check out: https://techtrek-wa.aauw.net/
---
Scholar Recognition April Celebration Canceled
We Honor Seattle STEM Senior Girls
by Mailing Their Awards
Every year we honor more than thirty high school seniors from the Seattle area who excel in math, science and technology.  This year we were planning our annual awards ceremony with the girls and their families in attendance, food buffet and our keynote speaker Seattle Fire Chief, Reba Gonzalez.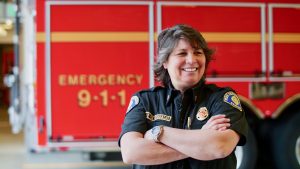 Unfortunately, we can't have our celebration this year.  We remain incredibly proud of all the girls for their accomplishments and success in math, science and technology.  We wish them the best as they continue their education and hope they thrive.  As the next best thing, we are mailing out their awards, certificates and checks through the mail.
Thanks to our many volunteers who work each year with counselors and teachers at Seattle high schools to select three girls from each school that excel in math, science and technology.  We especially thank June Arnold who coordinates all our volunteers and Heather Dohan who prepares our special Catalyst newsletter honoring all the girls.
Again, we are very proud of these young women and wish them the best in their future endeavors.
Seattle AAUW members continue to shelter at home taking care of each other and their families.  We visit with each other via Zoom or on the phone.  Looking forward to meeting face to face again when it is safe.  We hope you all can stay safe and healthy.
---
Cancelled: March 21st meeting with Seattle Times Editor,
Michele Matassa Flores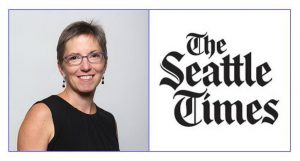 Because of warnings from the CDC and with the health of our members and guests in mind, we canceled our meeting with Michele Matassa Flores, Seattle Times Editor, on March 21st, 2020.  Fortunately, we'll be able to have her as a speaker in next year's programs.  Keep in touch and stay healthy.
---